Uzbekistan is a poorly forested country. Yet, forest ecosystems play an important economical and environmental role. The forest ecosystems have a great effect on the climate, the availability of clean water, clean air, protects agricultural land, provides places for comfortable living and recreation, and preserves the diversity of wildlife. Currently, the state forest fund of Uzbekistan is 11 million hectares, the forested area is only 3.5 million hectares, of which 12 percent are mountain forests, 7 percent of the valley / plain forest and 81 percent are deserts.
One of main challenges is the effective management of forestry, including involving the local population in maintaining and increasing the area of ​​local walnut and fruit tree such as pistachio, hazelnut and almond. In close cooperation with national and local partners, the Program seeks to involve local residents in joint forest management, restoration of forest ecosystems, conservation of biodiversity and improvement of the well-being of the local population through effective forest management.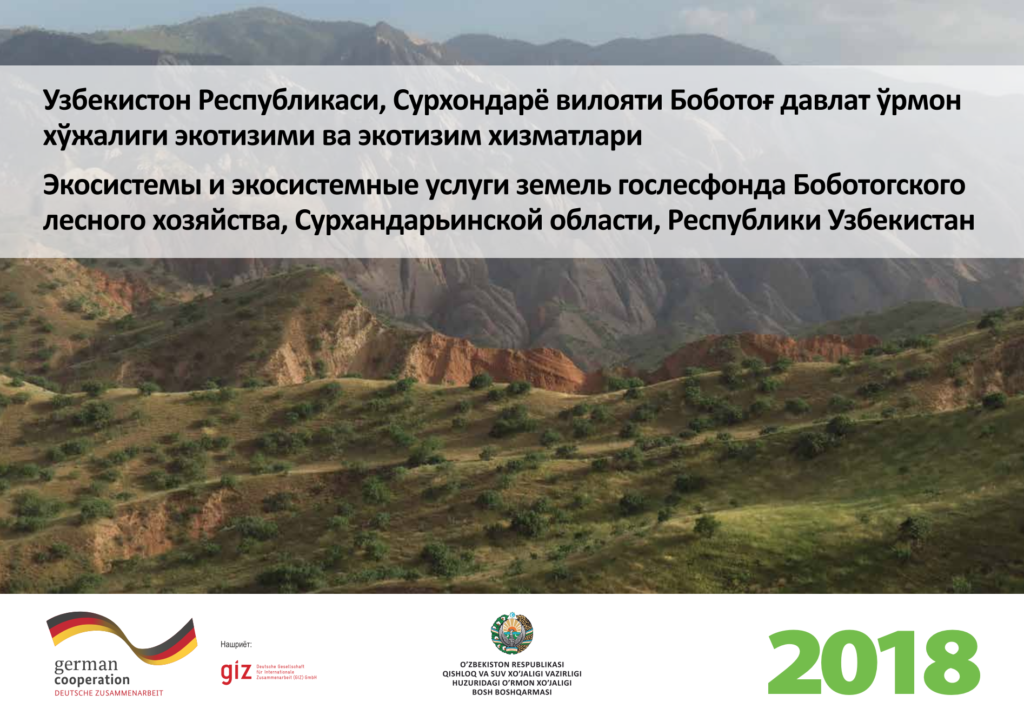 The Deutsche Gesellschaft für Internationale Zusammenarbeit (GIZ) GmbH (German Federal Enterprise for International Cooperation) Program team, together with the State Forestry Committee of the Republic of Uzbekistan, helped design a joint forest management model. It includes creating sea buckthorn and wild rose plantations in the state forest fund. This will create an additional source of income for local resident and a source of raw materials for the pharmaceutical industry.
The Program provides support to the State Forestry Committee in introducing a new approach to joint forest management on five demonstration plots in Bobotog and Gissar forestry enterprises, Surkhardarya region. The plots mainly have a combination of natural species and pistachio trees aged 60-70 years. The proper care for these trees (pruning, sanitary cleaning, grafting) increases the productivity of trees leading to the appearance of varietal and economically valuable crops. Combined planting of pistachios and almonds, and some medical plants, such as Ferula and saffron, is also practiced.
The joint forest management approach helps to involve local residents in the management of natural resources and make them more responsible about their economic activities. At the same time, efforts are made to reduce land degradation due to overgrazing.
Earlier, since 2012, the program had worked on pasture management. Thus, residents of the Farish district, where the program piloted new approaches, were trained in effective pasture management planning. To reduce pasture overload, people were offered opportunities to use alternative sources to generate income.